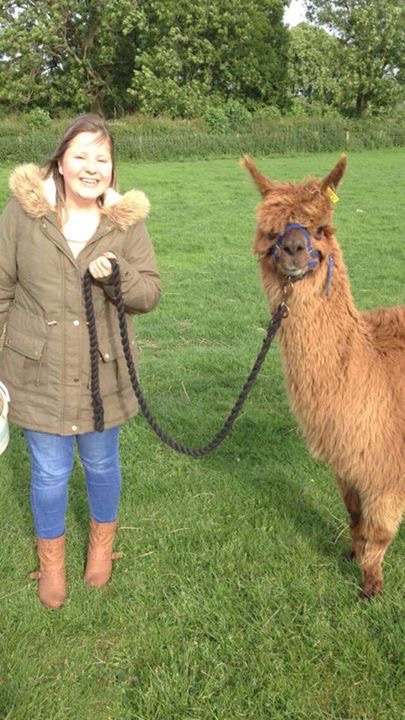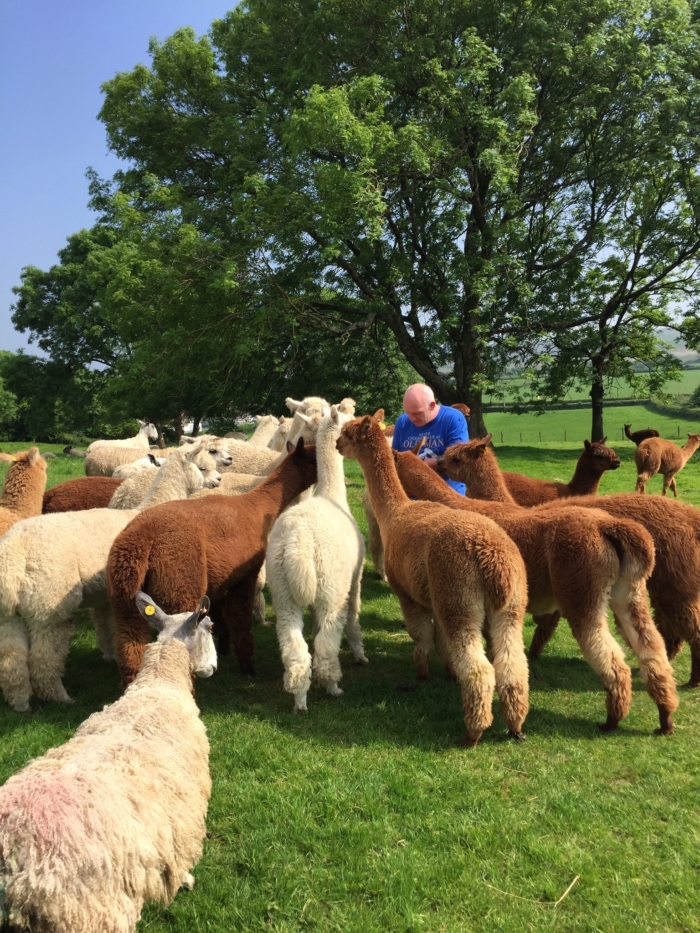 Alpaca Experience
Spend 2 hours on my Alpaca Farm. You will be able to walk an Alpaca around my farm boundaries, enjoying a peaceful experience with these lovely gentle animals. After our walk, you will meet and feed the rest of the herd, before returning to the farm yard for refreshments.  Get your cameras ready, you will have many opportunities to take photos.
We have a maximum of 8 walking Alpacas, so you'll enjoy a unique experience, taken at a relaxed pace to suit you. You may share the experience with other families.
Please order online and I'll email your voucher to you. We need dry weather, as Alpacas don't like walking in the rain, so next step is to contact me on 07967147115 to book your visit. I'm open Saturday's and Sunday's. Please pre book early to avoid disappointment.
If you would prefer a shorter visit of 1 hr, I can arrange this with you, cost is then £15 and you can arrange this by giving me a ring.
Children 15 years and younger are charged at £5 per visit, please pay on the day for this.
317 in stock