Our Farm
At Penrhallt farm in Gower, South Wales, we take care of 35 Alpacas, both male and female, for breeding and producing yarn.
Our Passion
We give our animals the utmost care and attention, to bring up happy and healthy Alpacas. We utilize their soft, luxurious fleece to produce high quality products.
Their Wool
Alpaca wool is hypo-allergenic and softer than sheep wool. Perfect for knitting high fiber products, we can even tell you which Alpaca the yarn has come from.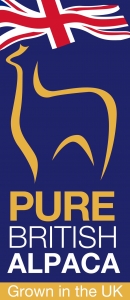 Grown in the UK
Penrhallt Farm is dedicated to strictly following guidelines set by the British Alpaca Society, to bring up happy, healthy, and well taken care of Alpacas.
Contact Us:
Hannah Williams

Tel: 07967147115
01792 391456
Email: Penrhallt@mailhound.co.uk